The Montreal Dermatology Research Institute (MDRI) is pleased to announce Dr. Philippe Lefrançois and Dr Ivan Litvinov as recipients of its 2023 grant program for research in dermatological pathologies.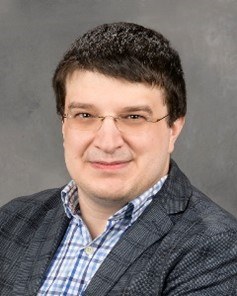 Dr. Philippe Lefrançois has been a dermatologist at the Jewish General Hospital, as well as an assistant professor of medicine and surgery at McGill University since 2021. He is a principal investigator at the Lady Davis Institute where he established a new skin cancer biobank and founded a translational skin cancer genomics laboratory, with a focus on high-risk and advanced basal cell carcinoma. His research program is supported by the FRQS as a clinical research fellow and by the Terry Fox–Marathon of Hope Foundation. Dr. Lefrançois obtained is M.D. from Université de Montréal in 2016, he completed his residency in dermatology at McGill University in 2021, and obtained a Ph.D. in genomics from Yale University in 2012. His research on skin cancers has been recognized by the American Academy of Dermatology and by the Canadian Dermatology Association.

Congratulations Dr. Lefrançois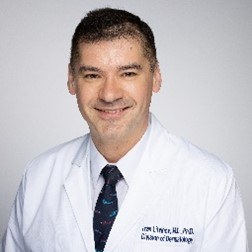 Dr. Ivan Litvinov is the Director of the Division of Dermatology for the Faculty of Medicine and Health Sciences at McGill University. He earned his Ph.D. degree in Cellular and Molecular Medicine at the Johns Hopkins School of Medicine in Baltimore, Maryland, and his medical degree at McGill University, completing dermatology residency training at the McGill University Health Centre (MUHC). Prior to joining the faculty at McGill University, he practiced as an Assistant Professor and dermatology clinician-scientist at the University of Ottawa between 2015-2017. During 2019-2021, Dr. Litvinov served as Regional Director (Quebec) of the Canadian Dermatology Association. Currently, he serves as the President of the Skin Research Group of Canada and as a board member of the International Society for Cutaneous Lymphomas. He is also actively involved in the literature, serving as an Associate Editor of Journal of Cutaneous Medicine and Surgery (JCMS) and Frontiers in Medicine and as a Deputy Editor of JCMS Case Reports. He is active in cutaneous research, particularly studying cutaneous lymphomas, keratinocyte carcinomas and melanoma. Dr. Litvinov directs a translational research laboratory within the cancer research program of the MUHC Research Institute. He also directs a skin cancer diagnosis and treatment clinic for solid organ transplant recipients, and he oversees the SunFit Project. In 2020, Dr. Litvinov received the Early Career Award in Cancer from the CIHR and the 2019 President Cup Award for his contributions to dermatology and research.

Congratulations Dr. Litvinov